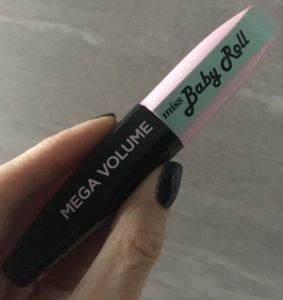 This mascara definitely gets my vote! Over the years I've tried so many mascaras, most of them from department store make-up counters. Always hoping that my search would end & my fine non-descript lashes would be transformed into the lashes you see on the advert. Well not quite, however Miss Baby Roll does go a long way to making me lash happy!
Take a look at this before & after photo. As well as lengthening & adding volume, by some miracle this mascara actually curls my lashes too. No eyelash curlers needed, good hey!
I've checked & Superdrug & Boots are selling this mascara for just £7.99. Give it a try, it comes highly recommended!